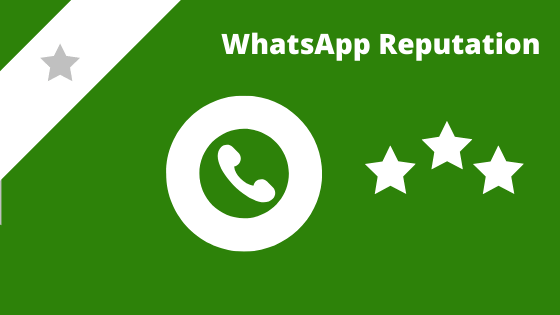 Its not an exaggeration to say that WhatsApp is a global messaging app. The app has its mark on almost all the nations across continents. It has been a good decade by 2019 since its inception in 2009 but the growing graph still points upwards. The success can be attributed to WhatsApp people who constantly intervene with all new features and functionalities to leverage the app's utility.
Initially crafted by Brian Acton and Jan Koum, the former employees of Yahoo, the WhatsApp was an outcome of inspiration raged due to Apple and its push send notifications to update its users. But it did not stop there. It was further developed by by Igor Solomennikov as Koum did not want to miss calls during his gym session.
It instantly clicked and the response motivated them to include messaging feature on the app. That's how it transformed to be a messaging app. This has been a turning point in WhatsApp's timeline with a multi-media messaging feature on android platform.
Since then, it crossed many mile stones to be what it is today. 2013 has been a landmark year for the app to have a worth of 1.5 billion. This attracted Facebook and it acquired the app in 2014 for whopping $19 billion making it the biggest acquisition for Facebook and one of the biggest 11-digit mark in history.
WhatsApp has grown bigger from being just a messaging app to a software that has video calling, group calling, voice calling, WhatsApp business, etc. It has emerged as a tough competitor for skype and other platforms that offer free voice calling to replace ISD calling tariffs. People have started making different Whatsapp plugins basing on the chat app.
Crucial statistics of WhatsApp:
1.5 billion plus users across 180 countries of the total 195 countries in the world
One billion active users a day is the best for very few apps globally
India emerges the top nation to have 200 million users which sometimes crosses 300 million
Many WhatsApp plugins are developed to add WhatsApp connectivity to websites
Snapchat stories have been replaced by WhatsApp statuses to a 450 million users
The newest inclusion WhatsApp business has also garnered many eyeballs to reach 3 million
It is reported that 29 million messages are sent every minute
65 billion messages cross the mobiles in an entire day
WhatsApp's popularity:
We can say that the popularity of the app is not restricted to a particular nation but it is famous across the globe with only 15 countries left from the total of 195 nations. For instance, the Latin American nation Brazil has 120 million users by 2017 May, it can be said that more than half of the nation's population uses WhatsApp as its population counts to 211 million with the internet users counting to 66%. If its demographics are to be observed, the same patterns are seen.
WhatsApp demographics:
As per the report submitted by, 'We are Flint', WhatsApp users are higher in the young age group in the UK. They comprise of 84% in 25-34 years and are prior to the age group of 35-44 with a percentile of 80.
The higher the age is, the lesser the WhatsApp usage is. The reason behind these stats is that old aged people are less interested in handling gadgets in comparison to youngsters who are more gadget friendly due to the usage of computing in their academics.
Similarly, usage is higher in white collared professions with higher incomes in comparison to people with lower pay grades with lack of skills.
This kind of comparison applies to rural and urban people as well. Surprisingly women are using WhatsApp higher than men although it doesn't make a huge difference.
Conclusion:
All the above stats establish a fact that WhatsApp is an ever-growing software acquiring new functionalities day by day. Its reputation is unbeaten and it may take years for any new app to reach half the way.
Source: Statista
Source:We are Social, 2019
Source: We are Flint