Clone is the easy way to link accounts to your bot's.
Duplicates the chatbot and assign the same features to another page.
Cloning is the way to transfer your content to another page, the data can be accessed by both the chatbots.
Bot Cloning
Settings -> Clone to Another Bot
Click "Clone This Bot"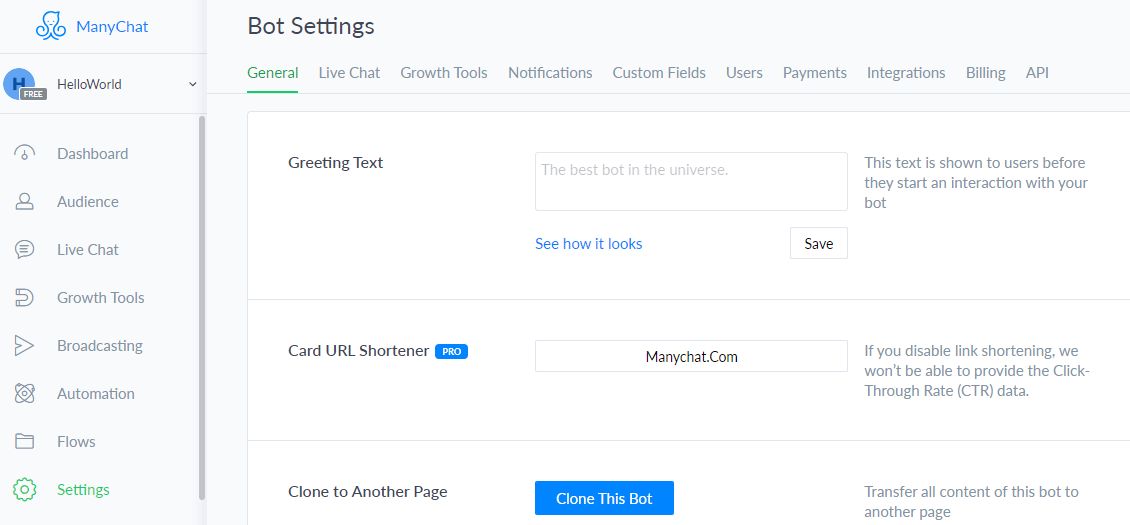 Select the another page to clone the bot and click on "Clone" 
While Cloning all the features can be cloned except the growth tools.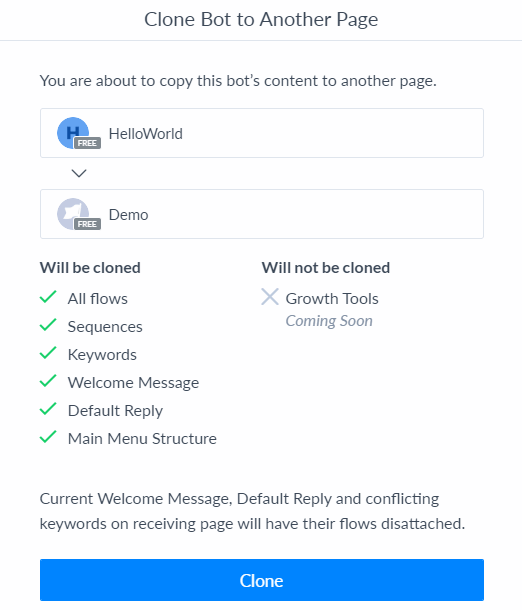 Now, it's all set for cloning the bot to another page.
Click "Clone Now"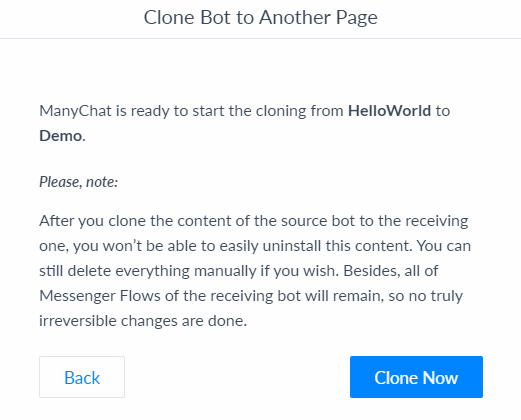 Your bot is cloned successfully to another page. Can view the cloned bot by clicking on "Go To This Bot"