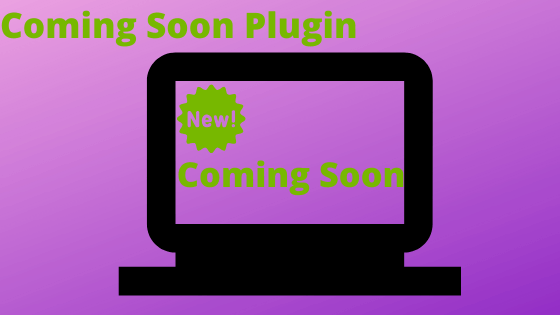 New websites are budding up like mushrooms. Once a domain name is purchased and hosted with a WordPress or some other application it, the website starts appearing for people with a default theme in it. However, the default theme may not go along with the domain name and concept of the website.
It may look chaotic to the visitors. People may wonder 'why would someone visit a website when it is still in the making'? The people who want to buy a new domain name keep trying for new names. If some one tries for your domain name which is under construction, they may visit the site which has a domain name that doesn't suit the theme. Your friends also may visit the new site out of curiosity. Whoever wants to check the website may get annoyed if it is out of proportion.
To avoid this awkward situation, you can notify people that the website is under construction and will open soon. Budding entrepreneurs would really appreciate such concept but many of them don't know how to add this to a website.
There are two ways to have this feature on your website. You can install a plugin or some themes have this as a feature in their layouts.
Through plugin:
Coming Soon Page, Under Construction & Maintenance Mode by SeedProd is the most famous plugin in this segment with one million plus active installations. If you install the plugin, it will notify the users as 'Get Ready…Something Really Cool Is Coming Soon!
Go to the dashboard of your website.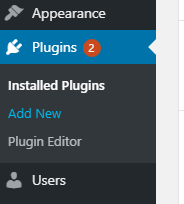 Plugins — Add New — Search for 'Coming Soon Page, Under Construction & Maintenance Mode by SeedProd' in the plugin repository page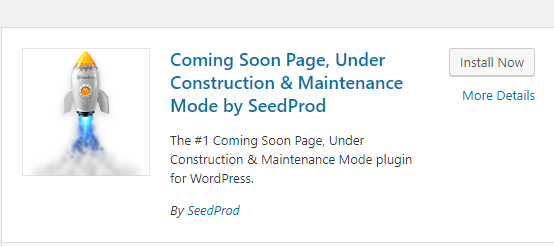 Install and activate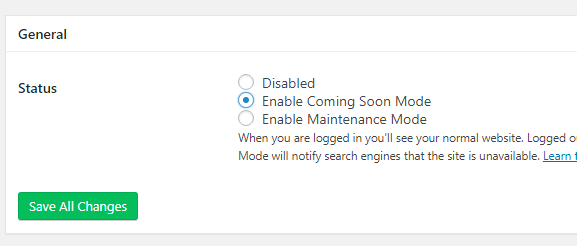 Choose among the following options:
Disabled
Enable coming soon mode
Enable maintenance mode
Click on the 2nd option and click on save all changes. That's it! The website will be seen with the 'coming soon' message for the visitors.
Through themes:
Many themes have inbuilt templates with coming soon messages. Choose the template you like and save it to get an informative page on your site while it is under construction.
It is easy to install a plugin during the construction mode. Once the build is complete, the plugin can be de-activated or deleted.