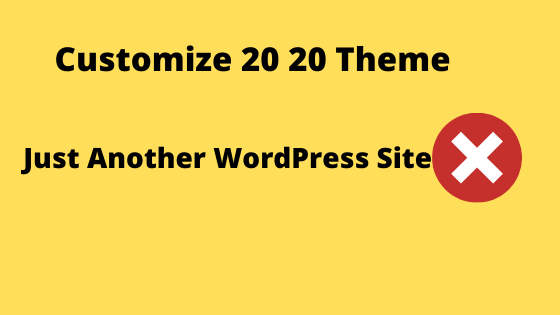 While struggling with the new website customizing, there are some things that make the beginners insane and "Just another WordPress site" is one such thing. Irrespective of how beautiful the website is decorated, this one phrase spoils the entire ambience.
However, it is not a difficult task to get rid of this. This is set by default and appears on all those sites which are not customized.
Let us see how we can get rid of this annoying phrase on brand new websites:
Login to your site — Dashboard– Appearance — Customize — Site Identity – Tagline  — Remove the default tag line "Just another WordPress site" and fill it with a custom tag line.  
You also have an option not to put anything as a tag line. Just remove it.
Save the changes and click on pre-view to find the new change on your site. You will be thrilled for not finding the phrase that bothered you so far!