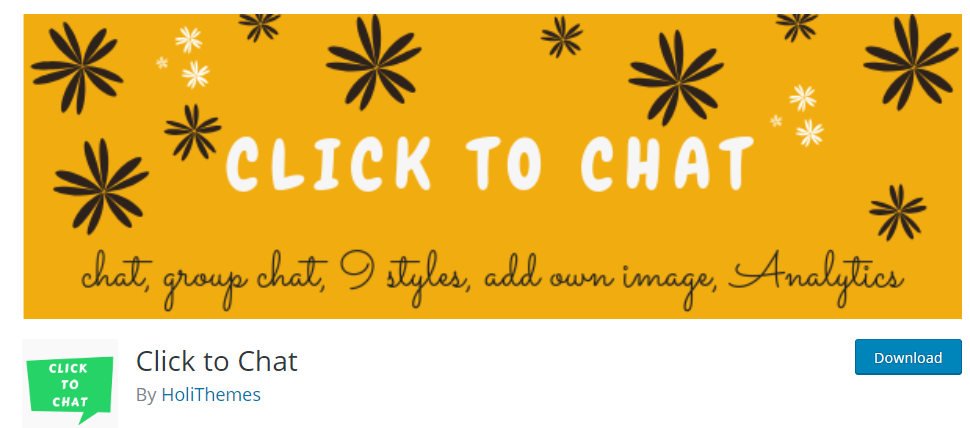 Millions of websites are already existing and many new sites are coming up every day! However, the majority of those sites are not taking the next step ahead. They lack user engagement, client activity or a basic interaction if we don't have to take a business jargon! Ultimately, they just exist but don't create an online identity for themselves. With this, we can understand that the client activity on a website only can make or break the site. It is always a million dollar question to many site owners as to "how to create that user engagement"? If we try to find the success attributes of leading websites,'communication with the users' can be named. Thereby, one of the most used communication is free WhatsApp for WordPress websites that are medium to small in size.
Wondering how to add WhatsApp chat on WordPress websites? This entire article is about the same. We need "plugins" to create WhatsApp connectivity on a website. A plugin is a software that has unique functionality to add value to a website. In simple terms, just like mobile apps on a mobile, we use plugins on a desktop. In other words, plugins are apps that are used on WordPress sites. Just as each app having its own functionality, plugins also have their own properties. We have to install a WhatsApp plugin on the WordPress website to create a chat connectivity.

How to install a free whatsapp plugin on a wordpress website?

The method is very very simple. We have many chat plugins on the WordPress repository (Plugin library) and we have to choose one plugin among those. Let's go for a free plugin in the first attempt. Click to chat is a free WhatsApp plugin powering thousands of websites with 1 lakh plus active installations and is the best one in the segment. So, let us take an example of this one and install it on your site to mark an online identity for your website.
Get to the dashboard of your WordPress website
Click on plugins → Add New → You will reach the WordPress plugin library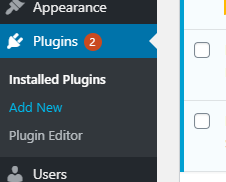 Type click to chat in the search box and enter
You will find the plugin with a green color chat image at the first place

Click on install now → Activate

That's it! Your website is now powered by WhatsApp!

The plugin will appear on the list of plugins your site is installed with. You will see Click to chat in the list.


Click on settings of click to chat

Add your WhatsApp number on the "WhatsApp number " section and save it. A WhatsApp icon will be displayed on all of the pages of your site.


When your site visitor clicks on the icon, he/she will reach on your WhatsApp chat. Click to chat is a free WhatsApp plugin and has many features.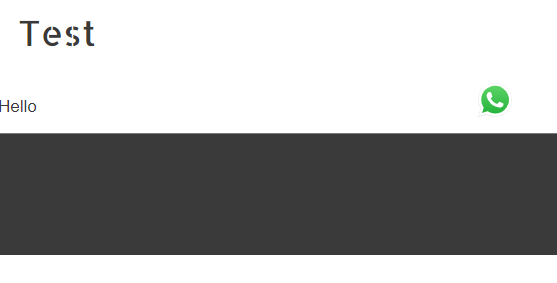 Features of the WhatsApp plugin:
Floating styles
Add short codes
Return type
Pre-filled message
Group Id
Style for mobile devices
Style for desktops
Position to place
Text to display
Google analytics
Facebook analytics
Hide/show etc. and so many else. Every section has a "read more" option to explore. Set the necessary features that suit your website and save the changes and start conversing! Increase the potential leads there by sales! If you want to know the detailed features of click to chat plugin, click on this link https://wordpress.org/plugins/click-to-chat-for-whatsapp/.

Get the title of the product or URL of the page from which the customer is clicking the WhatsApp icon. You can sport the WhatsApp icon anywhere on the website or on any page for any number of times. Through the show / hide options, you can set the available/business hours information to your clients. You can even monitor the google analytics and Facebook analytics of your site for a detailed analysis. Your clients can chat, or group chat or share the pages of your site across their friends and family. This plugin has 9 styles to display the WhatsApp icon on your site. It can be set to appear in the traditional way or you can customize it with a GIF or a personal picture.

Hope this article gave you knowledge about free WhatsApp for WordPress sites and free WhatsApp chat plugins!