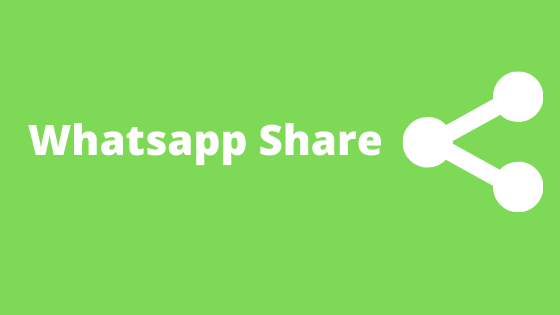 Information sharing is the back bone of IT sector and it is a revolution in the past 2 decades. We cannot imagine today's world without sharing. Digital data or web-pages are easy to share. The websites who do not have sharing as a feature lag behind. This is why young entrepreneurs want to make sure that their websites have sharing functionality. But many are unaware as to how to add 'share'feature to WordPress sites'? WhatsApp plugin! You read that right!
Share option with WhatsApp plugins:
There are exclusive plugins for sharing functionality. However, you may not like too many plugins on a website. WhatsApp connectivity is a must for every WordPress website as WhatsApp has 1.5 billion users across the globe and targeting these customers can be driving traffic undoubtedly. As it is better to have few plugins on your site that are most required, you can opt for click to chat, the only WhatsApp plugin that has "share" functionality.
How to add share option on Click to chat, a WhatsApp plugin?
Install the click to chat plugin on your website. Go to the plugin's dashboard. Enable the share feature and save the changes.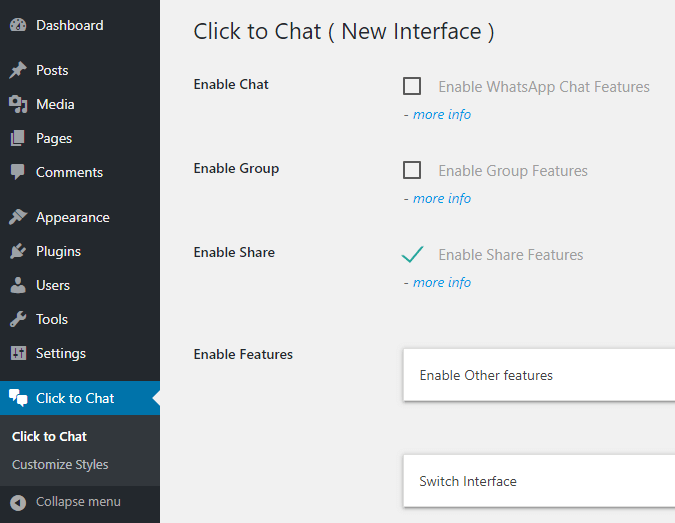 The 'share' will appear on dash board near click to chat. Click on it to set its settings.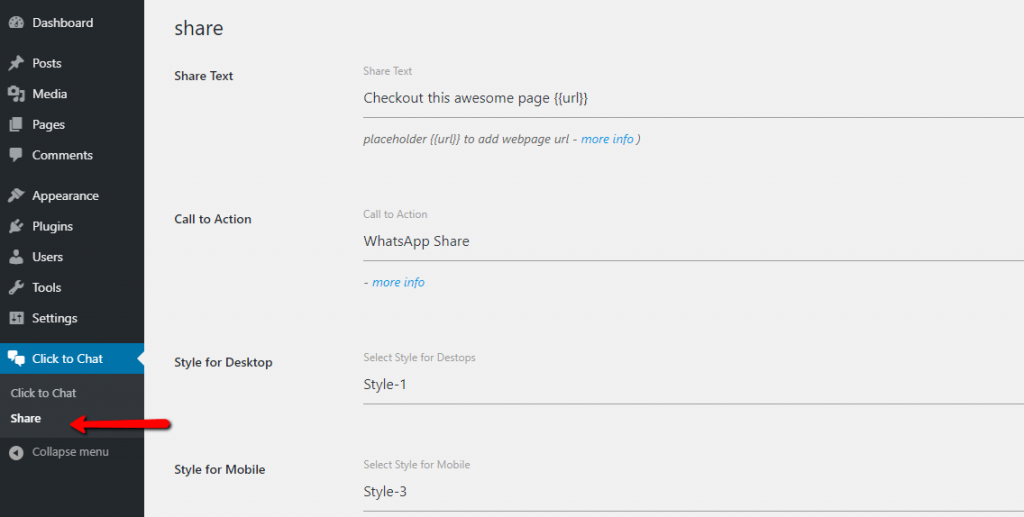 Write a text on the pre-filled message to let your site visitors understand that that they can share that page. URL will also be sent on a share. Call to action also can be pre-filled by the user so that it appears on the share page. The share functionality can create a lot of buzz on the web-world and Google indexes every event generated. Your site visitors are free to share the pages related to your site's products and services.
Hope this article explains about the process of adding share functionality through a WhatsApp plugin.  Is it not so simple? Let us know if you have any difficulty in adding share option by adding a comment below.