These days, constructing a WordPress website is like playing a building game on a device. WordPress has made web development a child's play for developers. Plugins are like adding a cherry on the cake. They simplify the job. The innumerable plugins have variable functionalities to add value to any site's performance. There are developers who develop plugins and also developers who develop websites using these plugins. Every product has distinct concept and utility and is designed from a website's point of view. However, it may be difficult for the users to choose from the thousands of plugins and here is a guide to help them choose the 5 must have WordPress plugins for their site.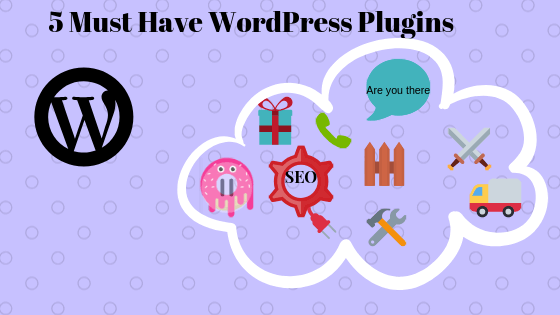 Elementor
Once you create a web-page, further building or inserting a theme is important for your site's functionality. You can create different pages with different themes in each of them. This must have WordPress plugin allows editing the themes to customize it as per your site's requirements. It is said to have one of the fastest interfaces with very less loading issues. You can design the headlines with good variation, or animate a concept or you can bring in the new templates in addition to the existing ones in the library. To let your site get a good frame, this plugin is very essential.
WordFence
This is a security plugin that keeps your website safe from malicious malware and firewall. The plugin protects against threatening IP addresses, malware signatures and advanced firewall rules to enhance the site's security. Comprising of 2FA in addition to vulnerable features, WordFence is the most competitive WordPress plugin with 3 million plus active installations.
Yoast SEO
This is one of the must have plugins as it manages the SEO of your site's content there by driving huge traffic and user engagement. It equips your site with XML site maps feature on a click. The plugin enables set canonical URLs to your website to block duplicated content. It keeps suggesting about adding key phrases, meta-descriptions inclusive of key phrases, templates and images for a better reach and so on. You can find so many extensions to this plugin each of the extension having an associated but a different property. Be at peace of mind in reference to your site's SEO management.
Click to chat/Click
As the Yoast SEO manages your site's traffic, the next element is to think of supporting your customers. What if you can get in touch with your customers without having to spend huge money on call centers and email support? Click to Chat developed by Holithemes.com does that for you. You can have all of your customers get in touch with you on WhatsApp. They can chat, group chat or share with the help of the must have WordPress plugin. You can have as many WhatsApp icons as you need on your site's pages without a restriction.
You can custom set the icon in 7 different styles at any position of the website. Conceal or reveal the icon as per your site's timings with user-friendly settings. Get the page URL and product title on WhatsApp chat when the customer clicks on the icon. Its functionality has fetch it 1 lakh plus active installations. AS CLICK TO CHAT is a free plugin, CLICK is its premium version with added features and to explore these two amazing plugins, download them and enjoy huge customer interactions.
Wp Super cache
This is a cache plugin. Cache plugins convert web pages to static mode. They reduce the server visits with every call and routes a different memory for frequently visited pages. This functionality saves loading issues and enhances the site's performance by reducing the loading time. WP Super Cache generates static HTML files and zips them. Users can use its sub-domain as a CDN for static files.
Building a website, protecting it, managing its SEO, managing the customers and user engagement with analytics, maintaining a cache memory are minimally required to maintain a healthy website. So, the above are the 5 must have plugins for any website as fundamental pre-requisites. You always have alternative plugins to the above listed ones, but we have tried to list the best ones for our readers.