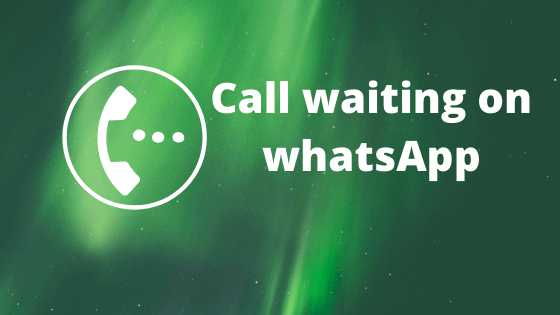 There is a new buzz across WhatsApp users related to its new feature. Users got an opportunity to reminisce good olden days of 90s whit a WhatsApp's new feature. However, the Facebook owned app did not perfectionate the feature as per the complaints of many users. But if experts are to be believed, the new feature that is old can definitely add value to your WhatsApp account.
Call waiting feature of 90's:
If you call someone with a mobile in those days at the same time someone else is calling on that number, there used to be a sound to let the caller know that there is a cross call. In the new update of WhatsApp, this old feature comes back as a new feature along with other features such as Hide muted status, Self-destructing messages, Group Invite blocking, Bio-metric Authentication, document sharing etc.
If someone calls you on WhatsApp while you are on an ongoing call, you will have a beep about the new call but this works only if you have the feature updated on your phone.
A caller makes a call on a mobile and indicates that a you may receive a call. But you can only take the call after the former call has ended. It is of no use even if you hold the first call. So, this was the advantage of the old call waiting system. You can dismiss the call for that moment and carry on with the call that you think is more important.
The new update of WhatsApp 2.19.352 should have this old but new feature on your mobiles without your effort. In case of its absence, you may want to visit the google play store to get this on. You can also download the official APK. But it is necessary that you get the APK from WhatsApp only. It is always suggested that APKs should be installed by seasoned users.
iOS has already got this feature in store for WhatsApp and is not a special feature anymore on the Apple smart phones. Android is going to updated this time and you do not require any whatsapp plugin for doing this job. Isn't this an interesting feature on your WhatsApp account?
People who make overseas calls on WhatsApp get benefitted with this the most as WhatsApp calls cut down the huge calling tariffs. It doesn't mean that it is not useful for local calls.
So far, WhatsApp has not made any declarations on how to add the call waiting feature to the social chat app. So, it is automatic and if not, google play store will serve the purpose.