Page level setting will overwrite the plugin default settings.
While editing the post, Page Level Settings will display at the right-side bar
Settings icon -> post -> Click to Chat (Meta Boxes).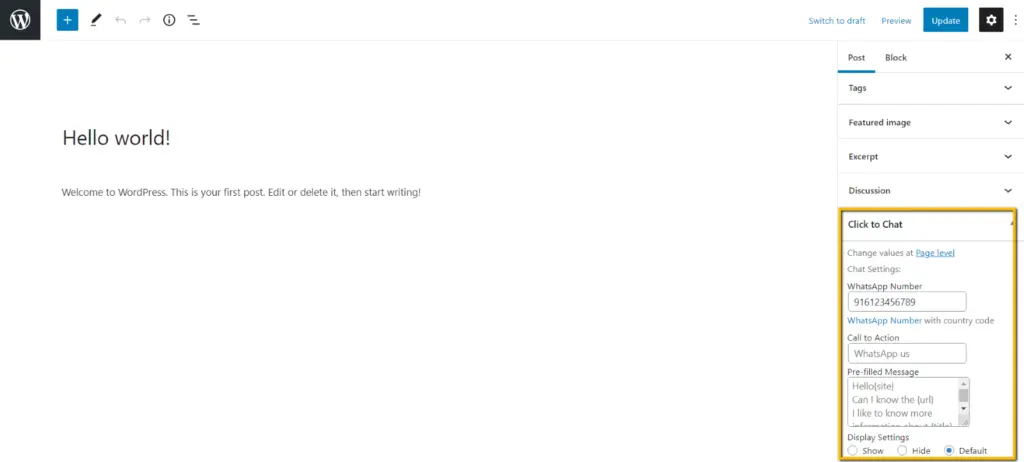 By default, plugin get data from global settings (At WordPress Dashboard -> Click to Chat)
At page level, we can overwrite these settings
Chat
WhatsApp Number
Call to Action
Prefilled message
display settings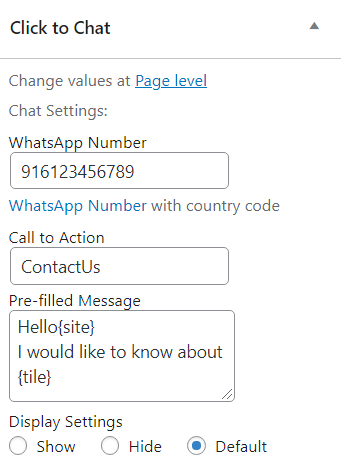 Group Settings: We can change Group ID at Page Level
Group ID: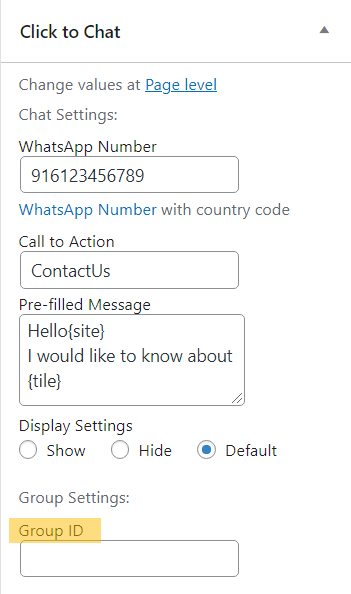 E.g. If WhatsApp number is changed at page level settings for a post, instead of taking value from global settings, plugin will takes the page level WhatsApp number and return for that post.
PRO
Styles: In pro we can change styles at page level.