An image of your choice, animated image or a GIF can be displayed.
We can customize the image sizes for both desktop and mobile devices and the Call To Action can be displayed on the desktop when the image got hovered.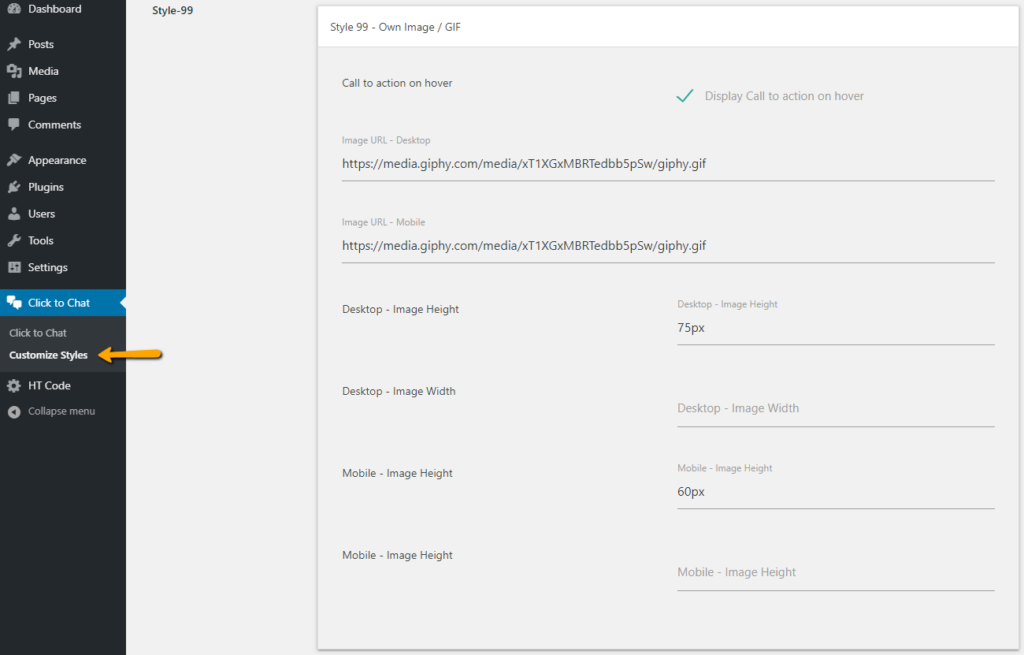 How to upload an image on a WordPress site and get its URL?