When the user clicks on WhatsApp Icon/Button, the plugin calls gtag_report_conversion function i.e. the Google Ads Conversion function.
Enable Google Ads Conversion
Check "Google Ads Conversation" from plugin settings ( Click to Chat -> other settings – Analytics )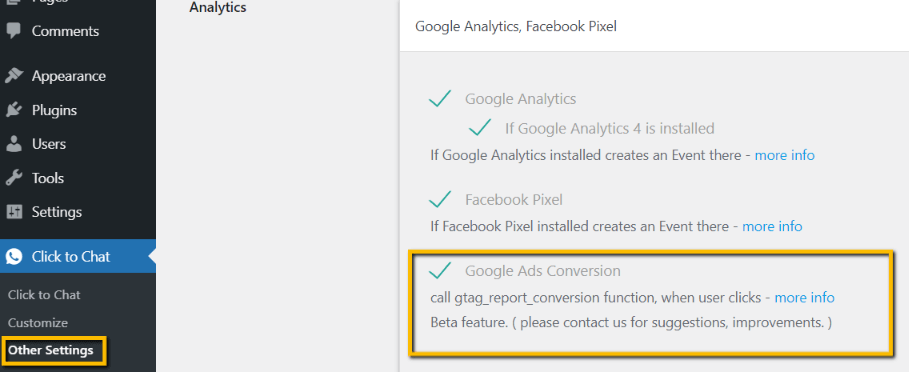 Note: Please set up Google ads, Conversation code. Plugin won't install Google Ads, It just calls 'gtag_report_conversion' When the user clicks on the WhatsApp icon/button
---
This feature is available Since Version 3.2.8 ( beta feature. We are planning to improve this feature.
please contact us for suggestions, improvements
mail: ctc@holithemes.com