PRO Feature
Set the Business hours – Online / Offline Timings
Based on the Business Hours
Change Display settings (Hide When Offline)
Change WhatsApp Number when Offline
Change Call to Action when Offline
Set Business Hours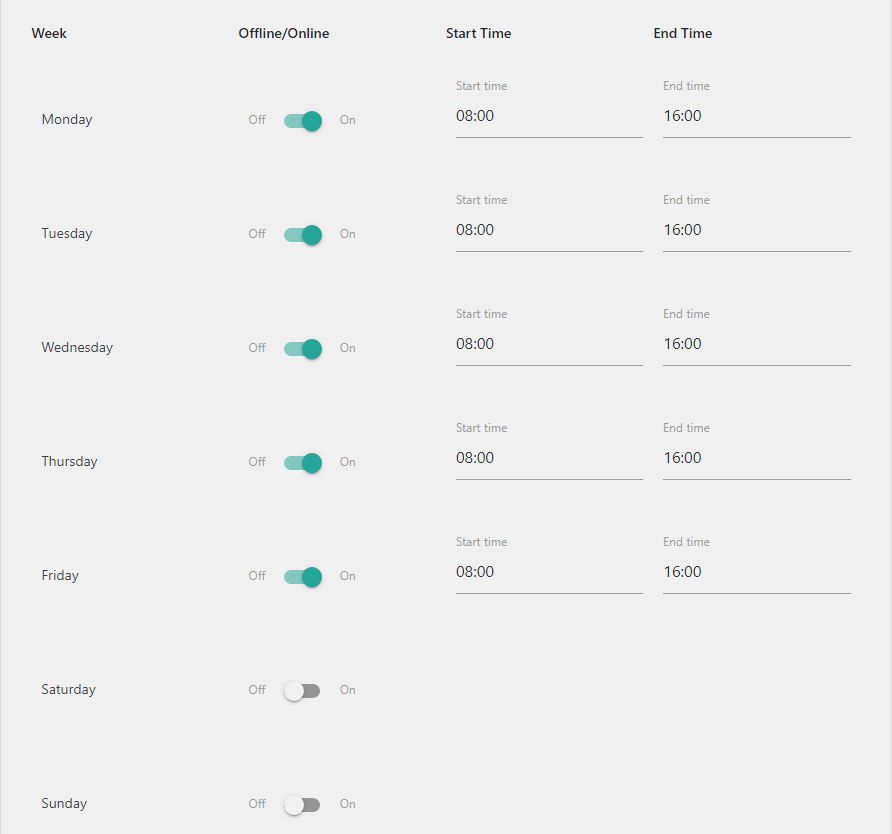 On the image:

Monday to Friday 08:00AM to 04:00PM online – and rest of all the time is offline
Saturday, Sunday is offline.
Now we can change WhatsApp Number, Call to Action or We can Hide WhatsApp icon/button When offline.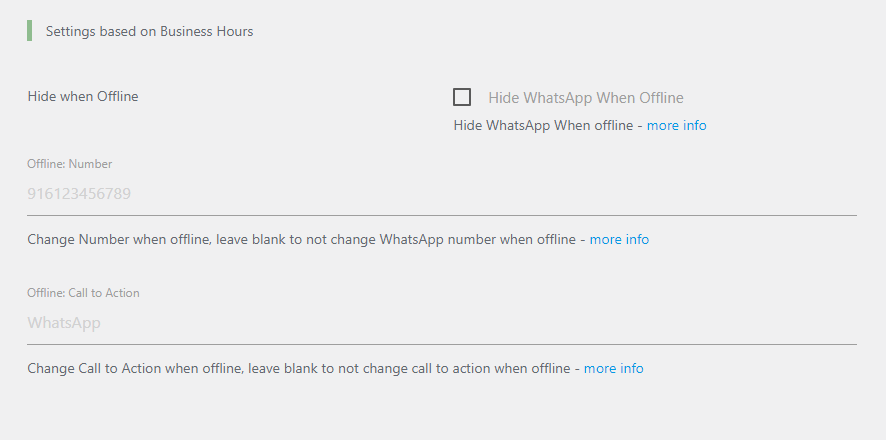 Hide When Offline

If 'Hide WhatsApp When Offine' is checked, WhatsApp button/Icon wont displays when offline.
---
Start Time and End Time leave blank for 24 hours display.
Here in the image – Monday to Friday 24 hours online, Saturday, Sunday 24 hours offline.