Webhooks since v3.3.1
Connect Click to Chat with any automation tools using Webhooks.
When a user clicks on WhatsApp icon/Image Webhook URL will call.
E.g.
Add number of values within URL (query)


or we can add values to body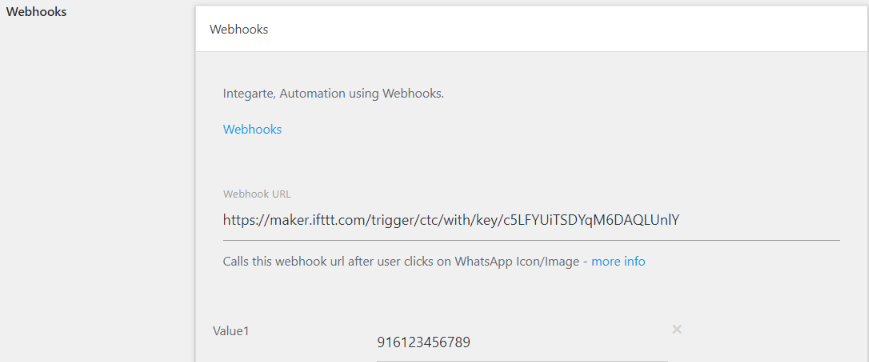 Automation, integrate tools
Zappier
IFTTT
Pipedream
Microsoft Flow
The new feature, will improve the documentation sooner.
---
In premium version we can add Variables like