By default, the plugin captures all the clicks done on the page/on the tab. If we don't want to track multiple clicks on the same page, set the track to 'One click per session'.
Navigate to Click to Chat–> Other settings–>Analytics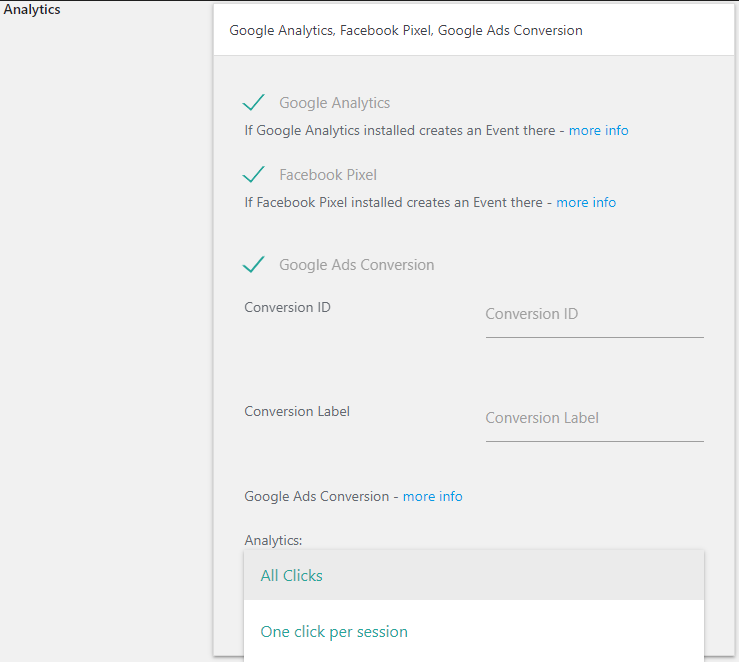 All Clicks: The plugin captures every click performed.
One click per session: Session refers to the current tab. It only captures the first click done on the session. The clicks performed later will not be captured by the plugin.