Position to place enables you to fix the Image/icon anywhere on the Screen.
Choose the position from bottom/top, right/left, and adjust the pixels.
Instead of pixels, you can opt for percentages or any css unit as well.
Now u can use different positions for mobile and desktop in chat, group and share.
Position To Place for Desktop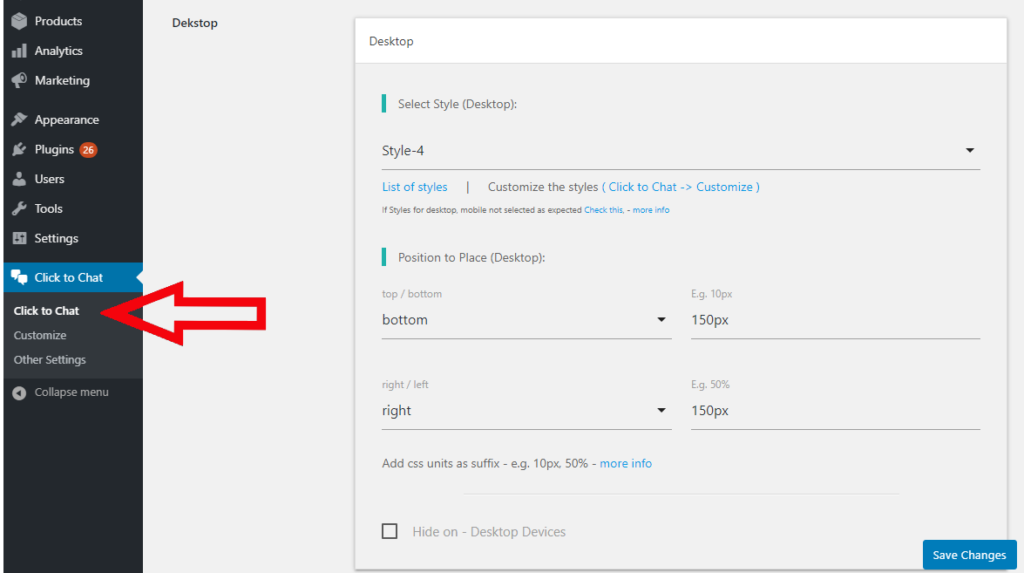 Position to Place for Mobile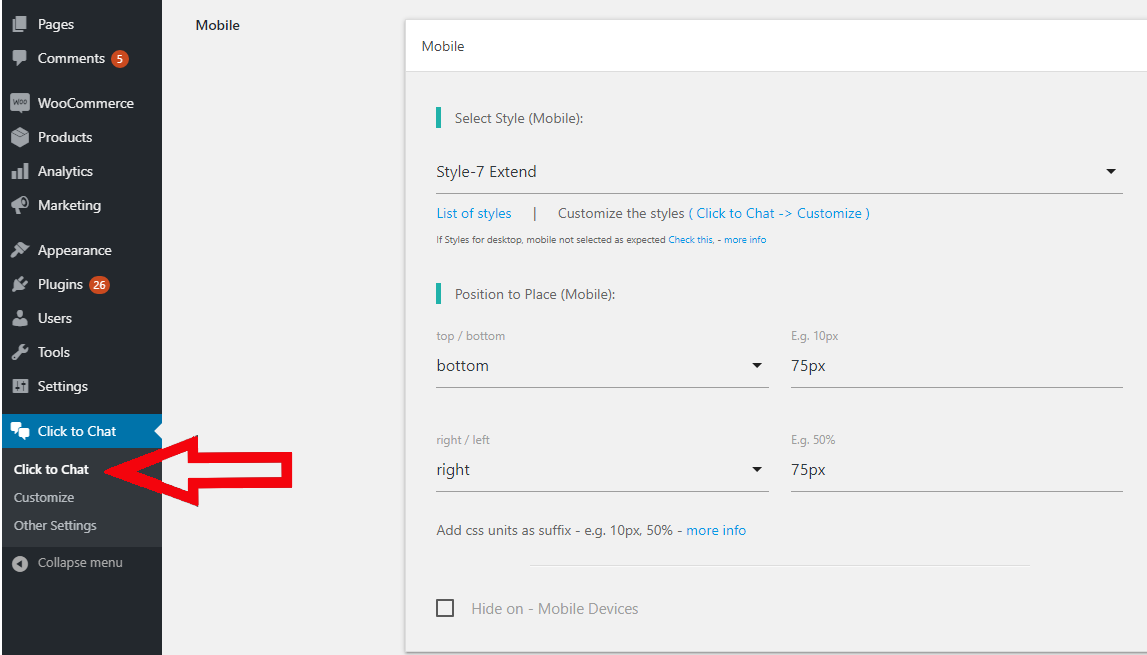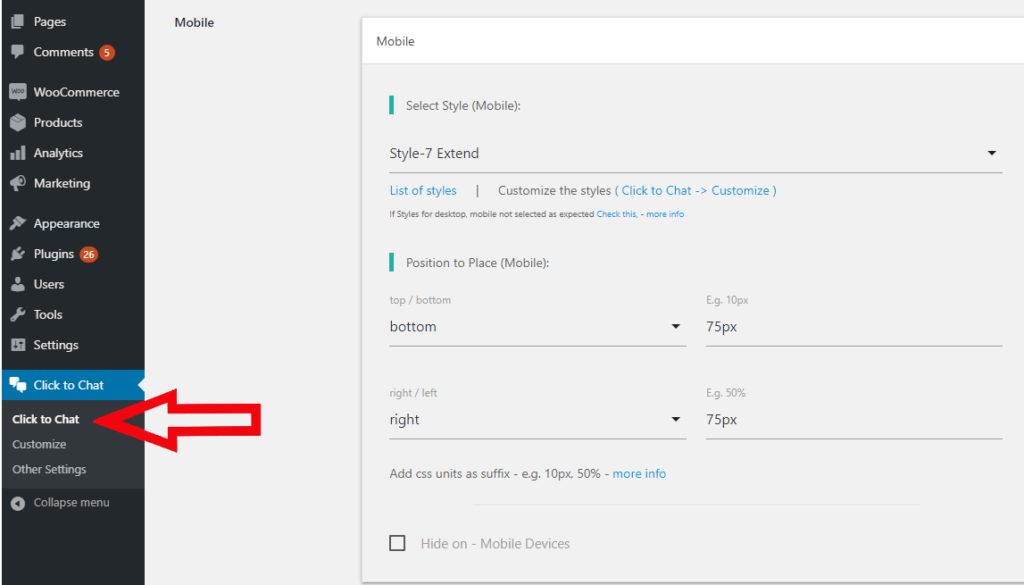 Example: To fix the style/icon at the center of the screen
choose–> bottom: 10px, Right: 50%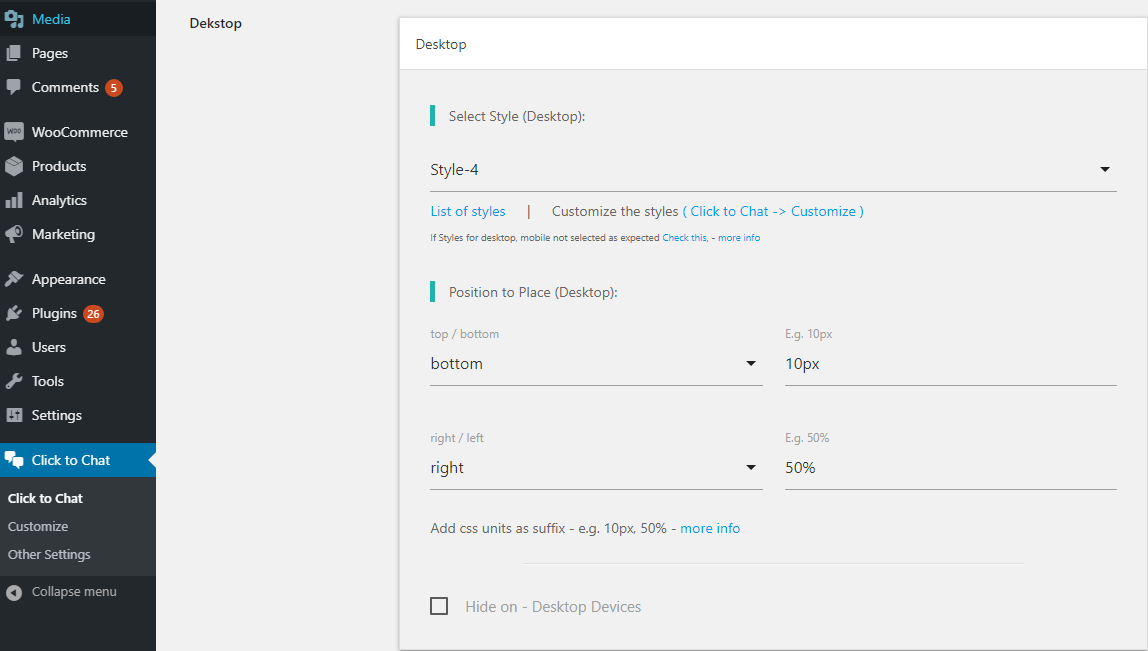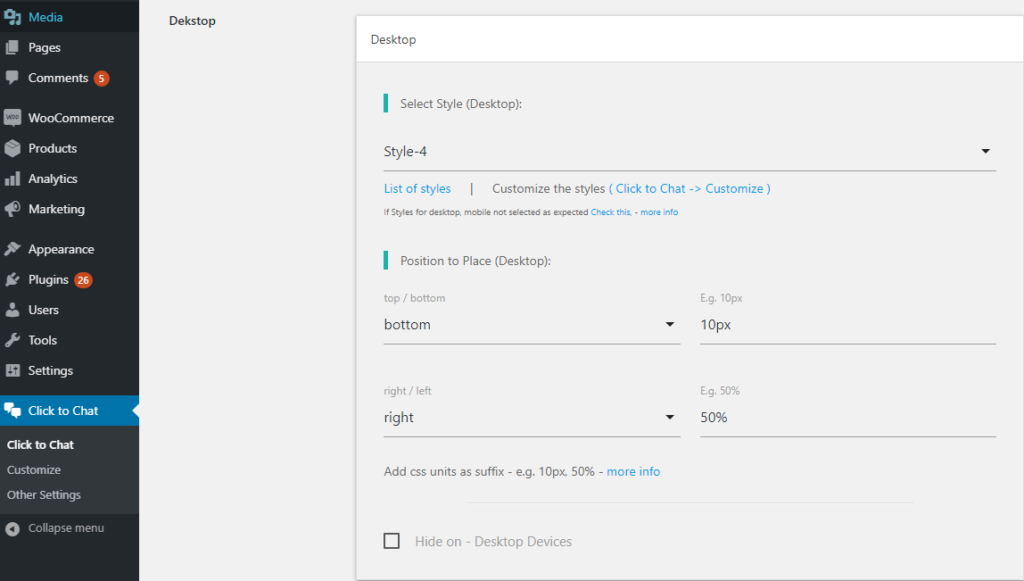 PRO
In PRO we can choose Fixed position or Absolute Position
Fixed: Fixed Position to screen, stays in same place even if page scrolls ( the default one )
Absolute: Fixed Position to the content (body tag), but moves with page scrolls ( only in pro )