Release on May 19th.
Display Settings
Instead of Checkbox's now radio buttons are added for display settings. To avoid confusion, Show and Hide both options will appear now. It is very to select the options whatever you want.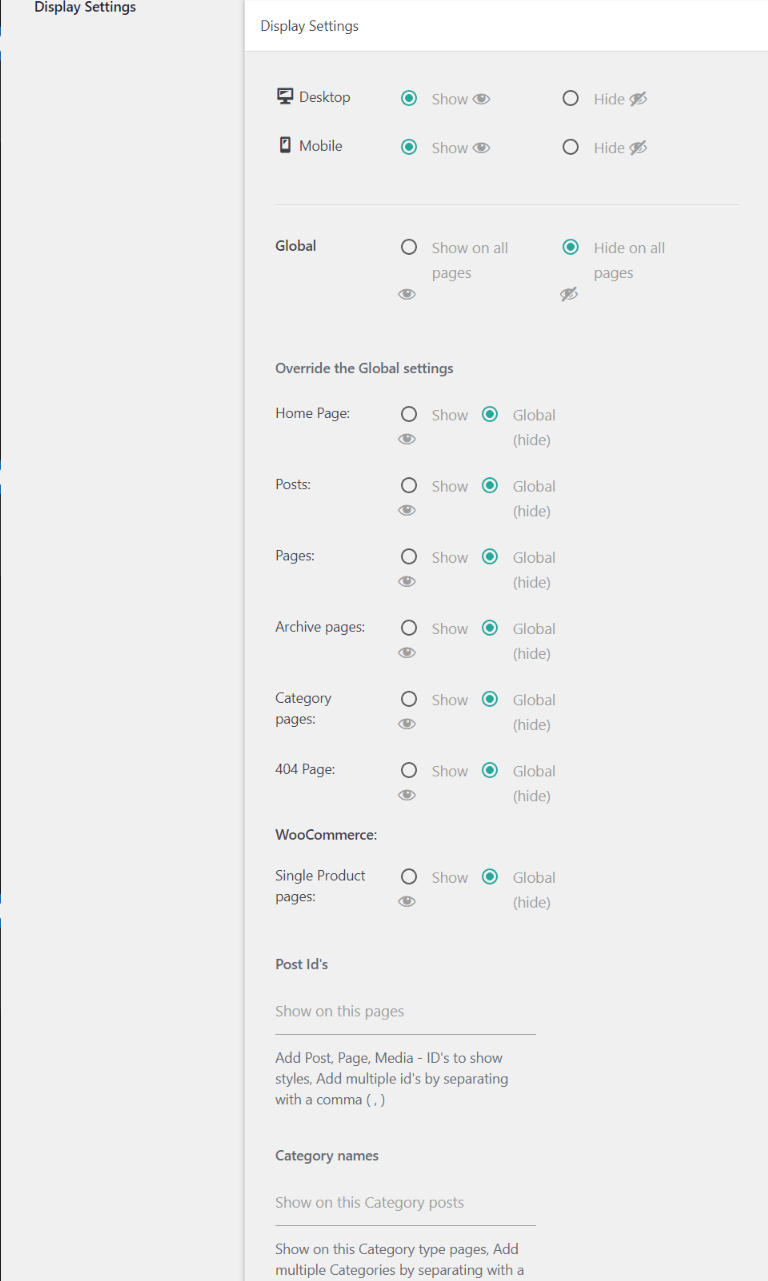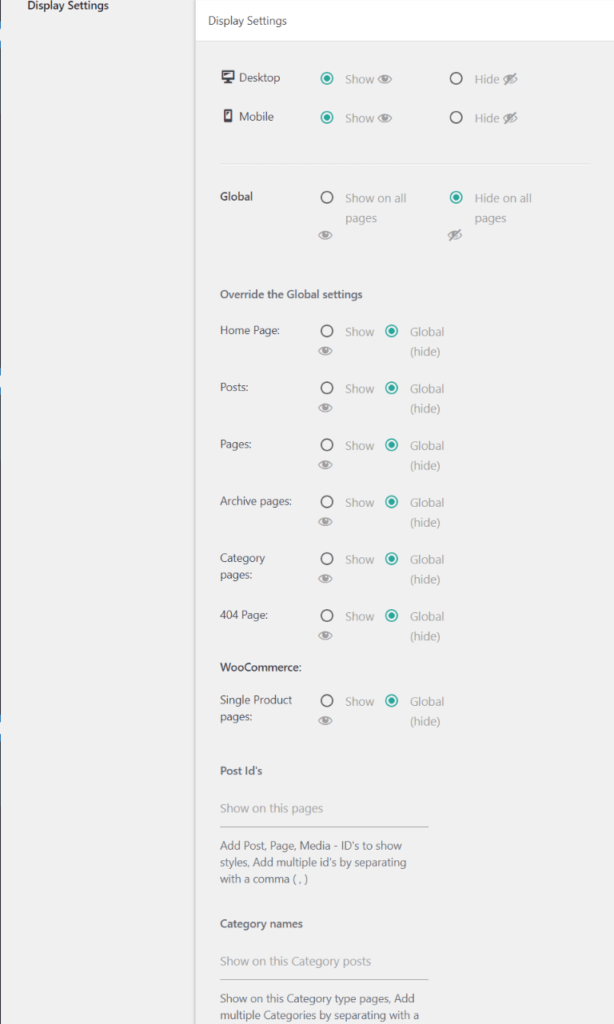 WooCommerce Page:
Added WooCommerce single-product page separately in the Click to Chat Plugin.
Make sure that WooCommerce Plugin must be in activate.
We can change Call to Action, Prefilled message separately for WooCommerce single product pages.