Firefox web browser won't open native applications like WhatsApp by default.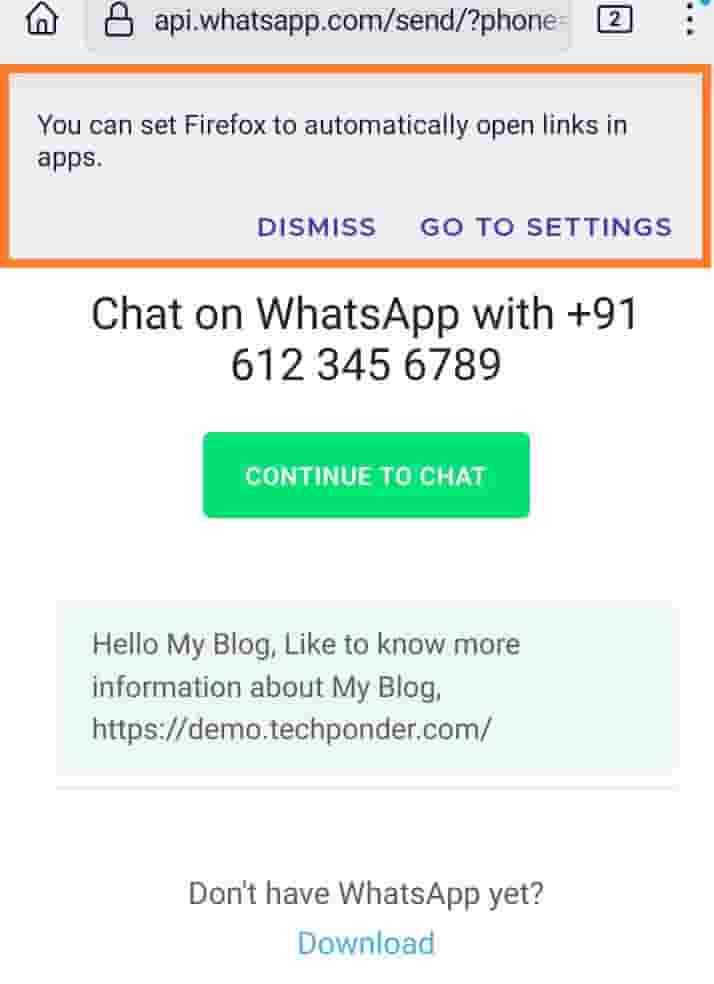 This is due to the Firefox being set to OFF to open links in native apps (such as WhatsApp, Twitter, Instagram, etc.)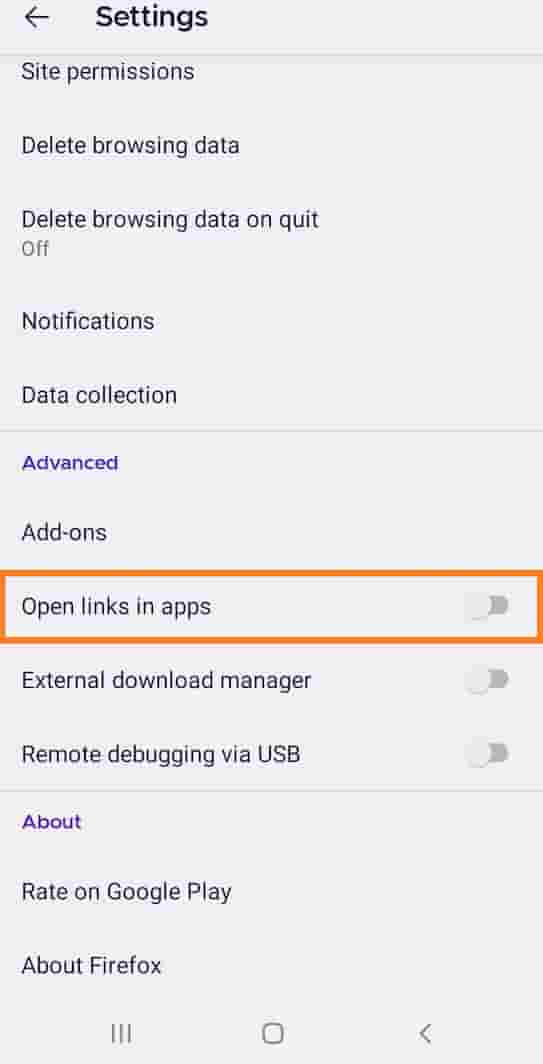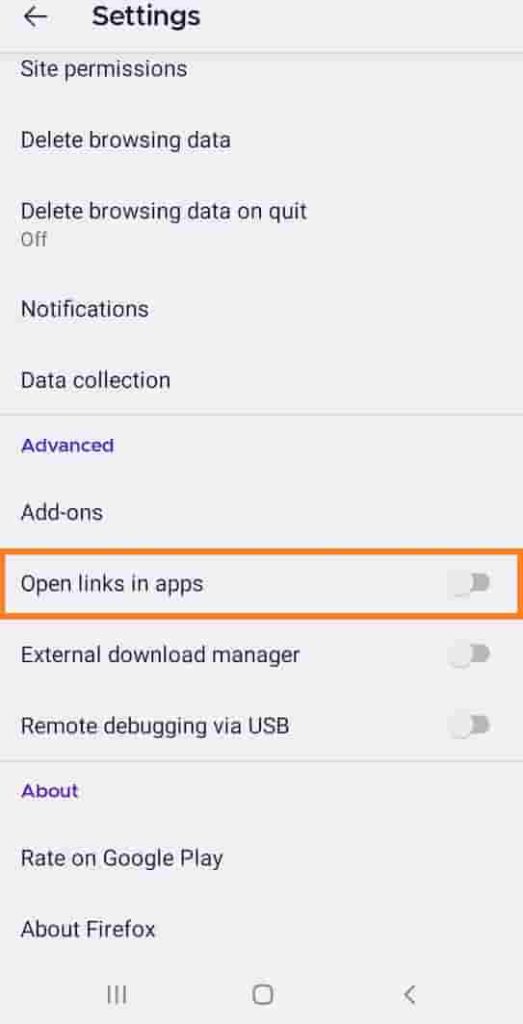 In order to open the native apps automatically, go to settings and turn ON "Open links in Apps" on your Mobile settings.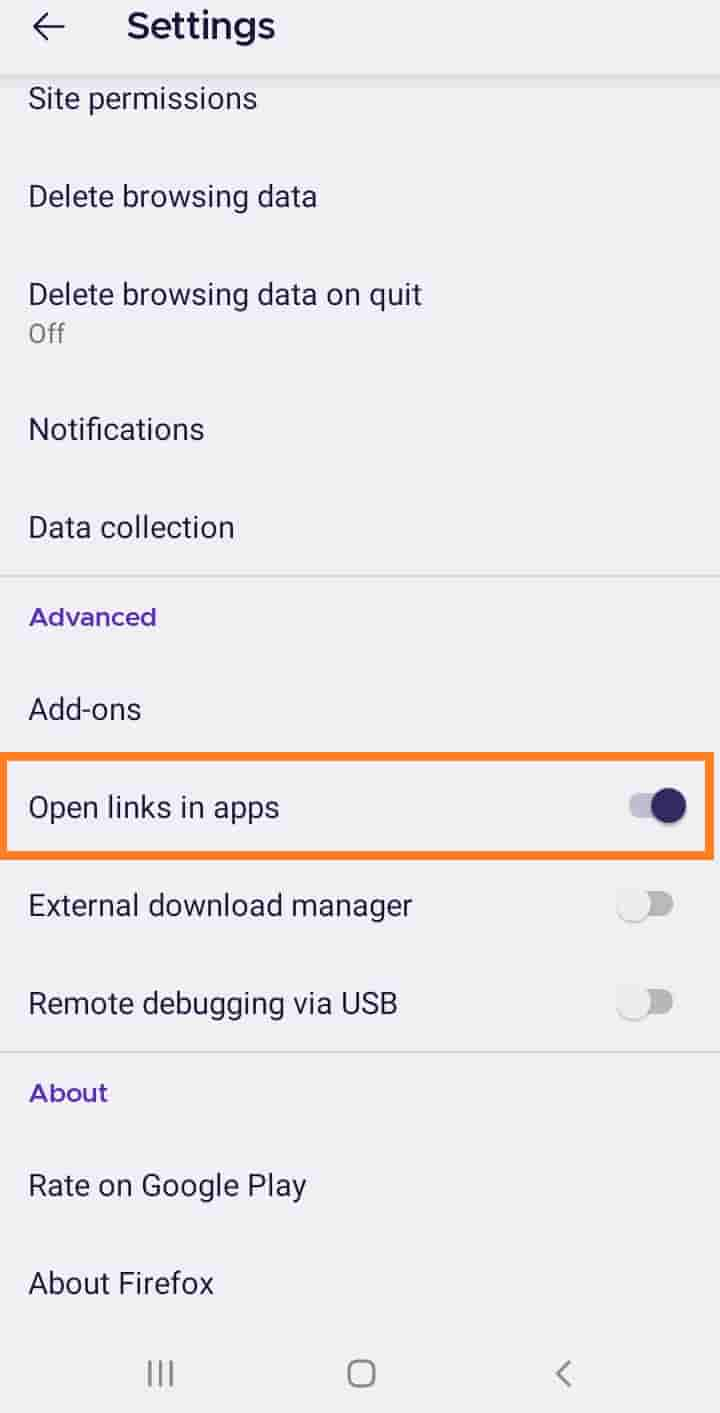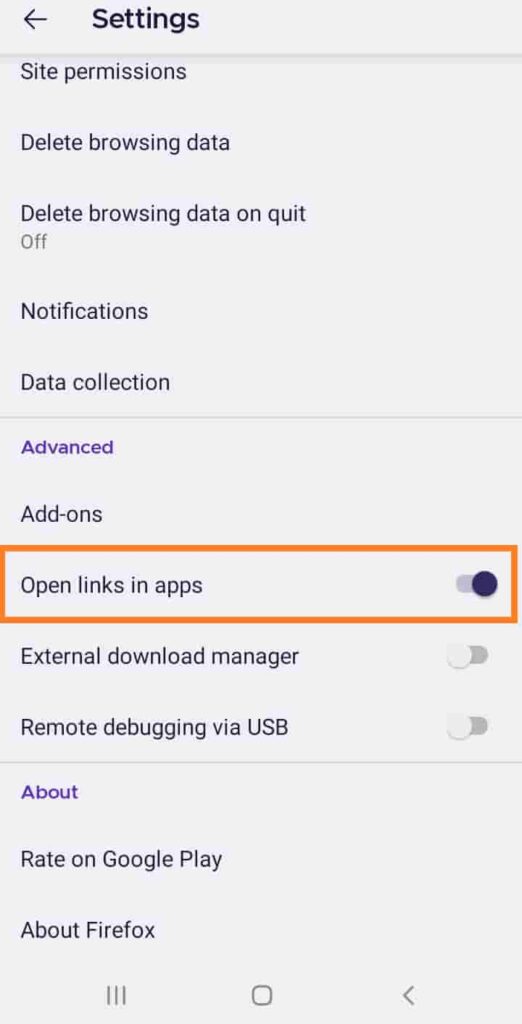 Related links:
https://support.mozilla.org/set-firefox-android-open-links-native-apps