To Hide styles on Selected pages
At Show/Hide settings select "Hide on Selected pages" ( By default shows on all the pages, select the pages where to hide the styles )
And select the post type or post id, category name.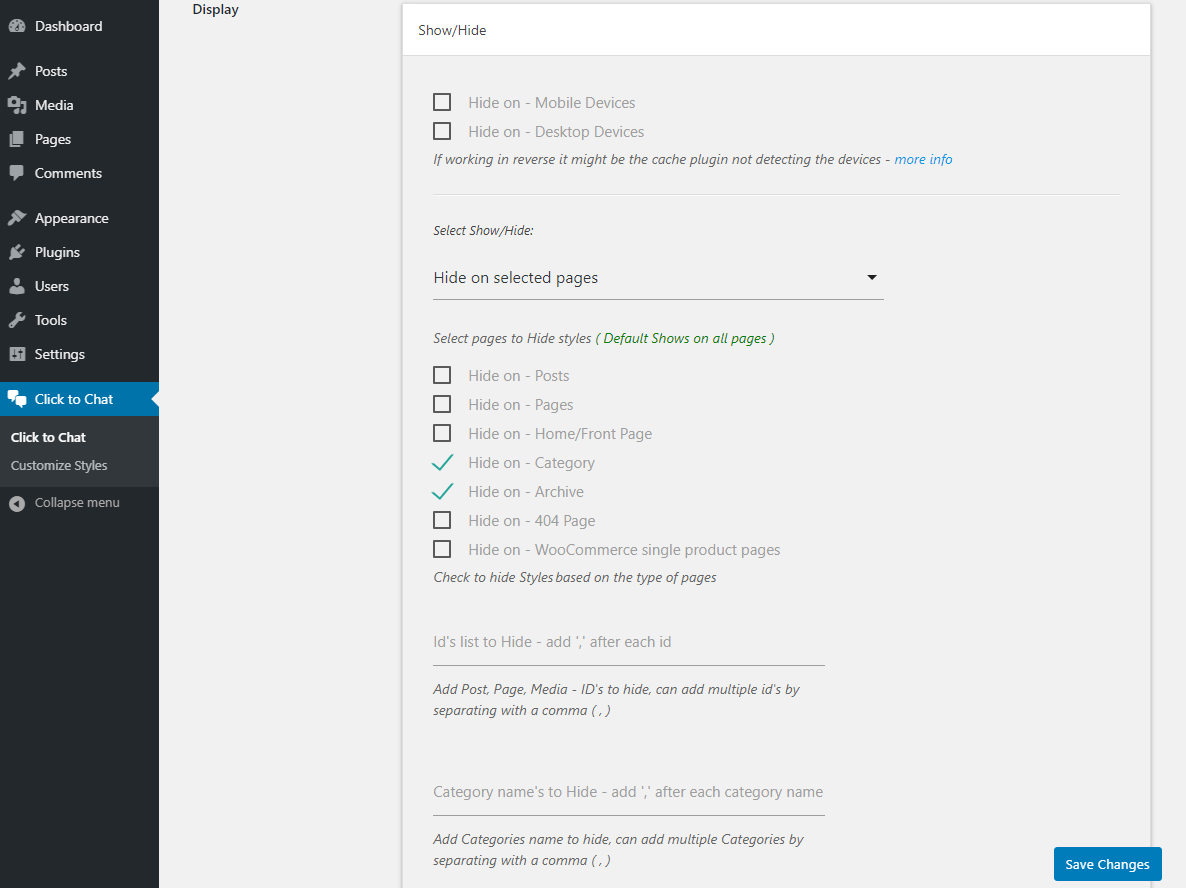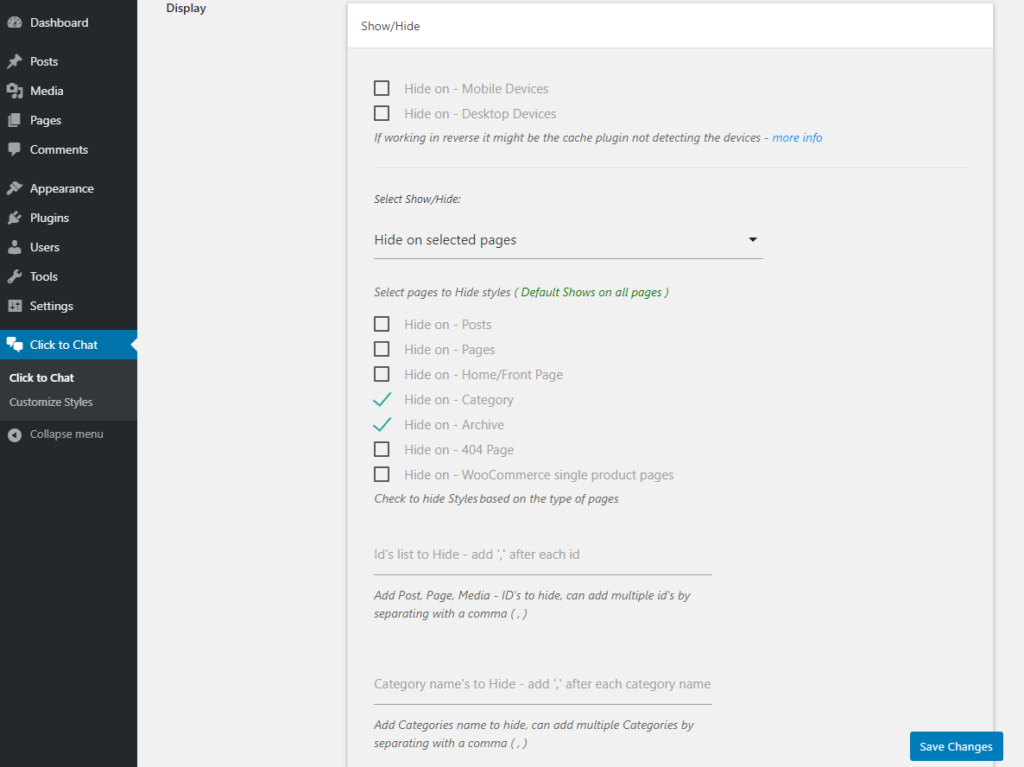 ---
To Hide on Selected pages
At "Id's list to Hide" add post id's to hide on selected pages.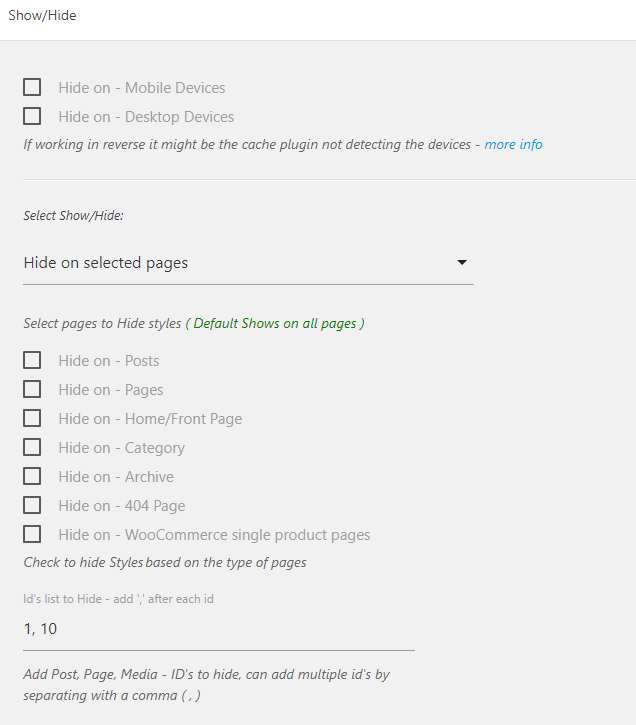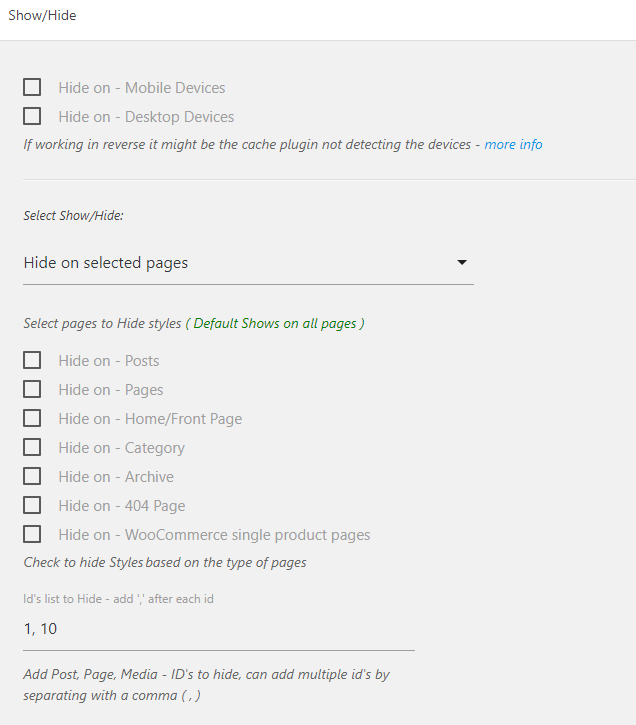 ---
Hide on the Home page:
Check "Hide on – Home/Front Page"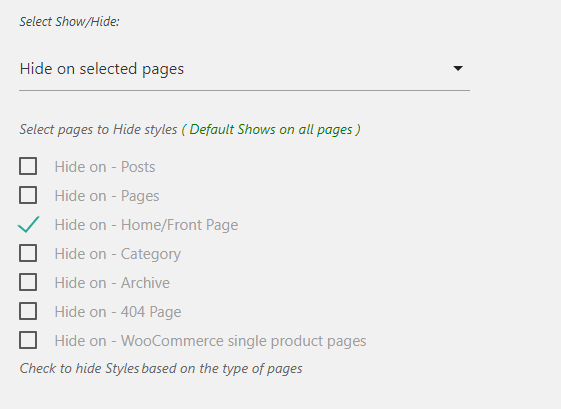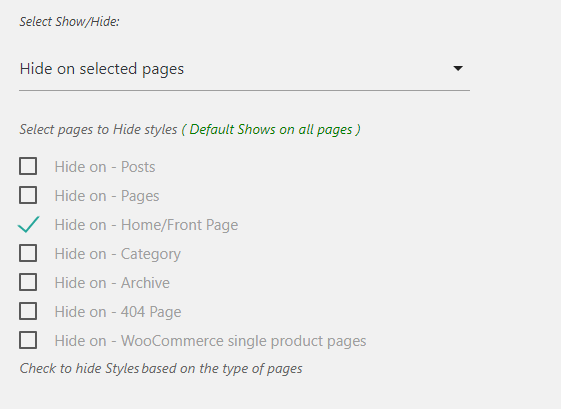 ---
Hide based on Category
Add Category names separate with a comma(,) at "Category name's to Hide"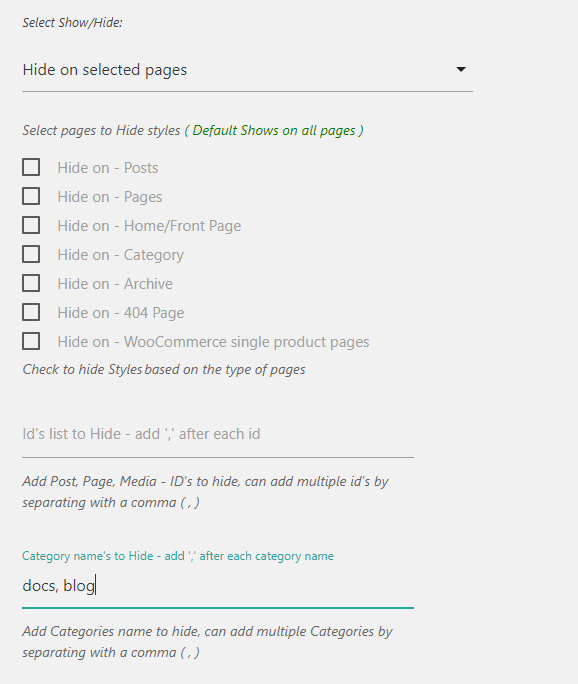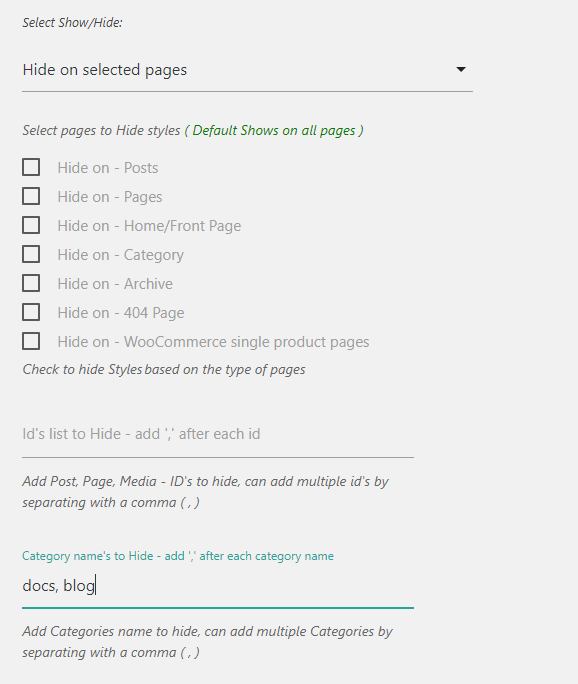 ---
Hide on the Cart, Checkout page
Checkout, Cart pages have post_id, add that post id at "Id's list to hide" settings.
---
Related links: